Life is busy, therefore the blog is quiet. This is the usual theme. Odd in some ways – I want to write when there's nothing to report on, and rarely write when there is plenty going on that I could write about. Meh.
So, the husband is going into work twice a week from next week, and this has reminded me of a blog I've been wanting to write for a while:
'The positive aspects of the Coronavirus pandemic'
Eek! Is that entirely contradictory and simultaneously heartless?! Or is it a truthful life statement: two seemingly opposing concepts that are both equally correct?!
Stop pontificating Lara!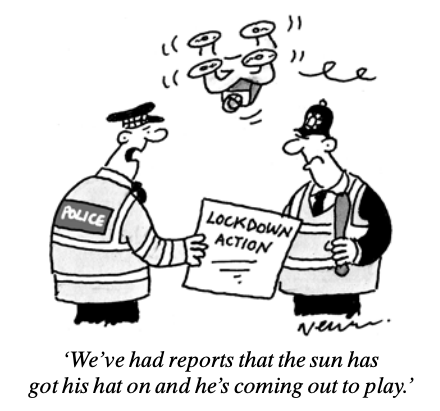 Things we have benefitted from since March 2020:
More time together as a family
A lot of extra help with Theodore and Rafe
Legal time with my immediate family during the 2021 winter lockdown
The husband being able to see his children grow in a way we never imagined
Saving money on the commute (no travelcard needed for the spare room)
There, I've done it, I've said it out loud. There are good things about having the opportunity to work from home and to having more family time together. Shame it comes at a massive fucking cost to society, but no-one could see the future in March 2020. Even Boris and co.
And here are the negatives:
Way too much time together as a family
Slightly excessive drinking because there was nothing else to do
Too much bickering as a couple because we were bored and had too little external input
No living room or carpet March to July 2020 (trust us to renovate just before a lockdown)
No employment for me March to May 2020
No nursery for Rafe March to May 2020
Really missing family and friends
In conclusion, hooray for the office! And nursery! And work! And baby cinema! And the husband being able to buy an overpriced cappuccino and croissant for £7 (!) come Monday.
I'll miss you when I want a shower whilst looking after two kids, but I won't miss you enough to make you feel bad about having your time out of the house.
You need it. We need it. I need it.
Love you.